Professional experience
February 2018 - present: part-time research software engineer for rOpenSci and part-time software engineer for Locke Data.

Oct 2017 - January 2018: Maternity leave.

Oct 2015 - Oct 2017: Statistician and data manager, ISGlobal, Center for Research in Environmental Epidemiology (CREAL), Barcelona (Spain). I worked for the CHAI project. CHAI means Cardiovascular Health Effects of Air Pollution in Telangana, India.

Oct 2012 - Oct 2015: PhD Student, Department of Infectious diseases epidemiology, Robert Koch Institute, Berlin (Germany). Advisor: Dr Michael Höhle. Advances in Count Time Series Monitoring for Public Health Surveillance.

Mar 2012 - Sep 2012: MPH internship, Research laboratory Risk modelling and surveillance for health safety, Cnam, Paris (France). Advisor: Dr Laura Temime. Nursing schedules and circulation of nosocomial pathogens within an intensive care unit: A modelling study.

Feb 2011 - Jun 2011: MSc internship, Department of Plant sciences, Cambridge University, Cambridge (UK). Advisor: Dr João Filipe. Modelling of the impact of an invasive pathogen on forest community dynamics to assess control strategies, sudden oak death as a case study.

Feb 2010 - Jun 2010: MSc internship, Centre for theoretical biology, Gothenburg University, Gothenburg (Sweden). Advisors: Dr Karin Hårding and Dr Tero Härkönen. Modelling and data analysis in wildlife epidemiology with the seal plague as a case study.

Jun 2009 - Jul 2010: Bachelor internship, Institute for Medical Informatics, Statistics and Epidemiology (IMISE), University of Leipzig, Leipzig (Germany). Advisor: Dr Markus Scholz. Analysis of genetic data (SNPs) of whole genomes.
Education
2012-2016, PhD student in Statistics, Ludwig-Maximilian Universität, Munich, Germany. Thesis submitted in March 2016 (see illustration below) and successfully defended on the 29th of June 2016.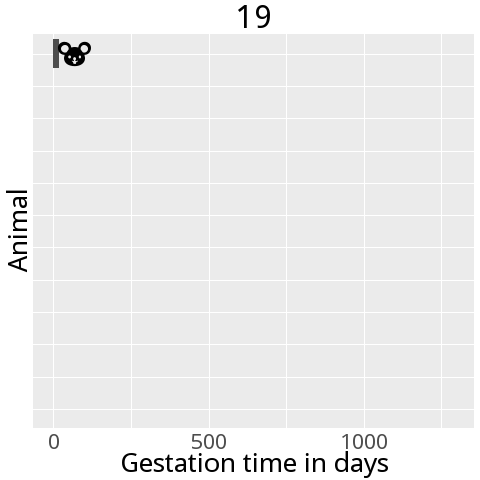 2012, Master of Public Health, École Pasteur-Cnam de santé publique (Institut Pasteur, Cnam), Paris, France.

2011, MSc in Theoretical Ecology and Modelling, École Normale Supérieure and Université Pierre et Marie Curie, Paris, France.

2009, BSc in Biology, École Normale Supérieure and Université Pierre et Marie Curie, Paris, France.

2006-2008, Classe préparatoire BCPST, Lycée Clemenceau, Nantes, France. Mathematics, biology, geology, physics, chemistry.
Languages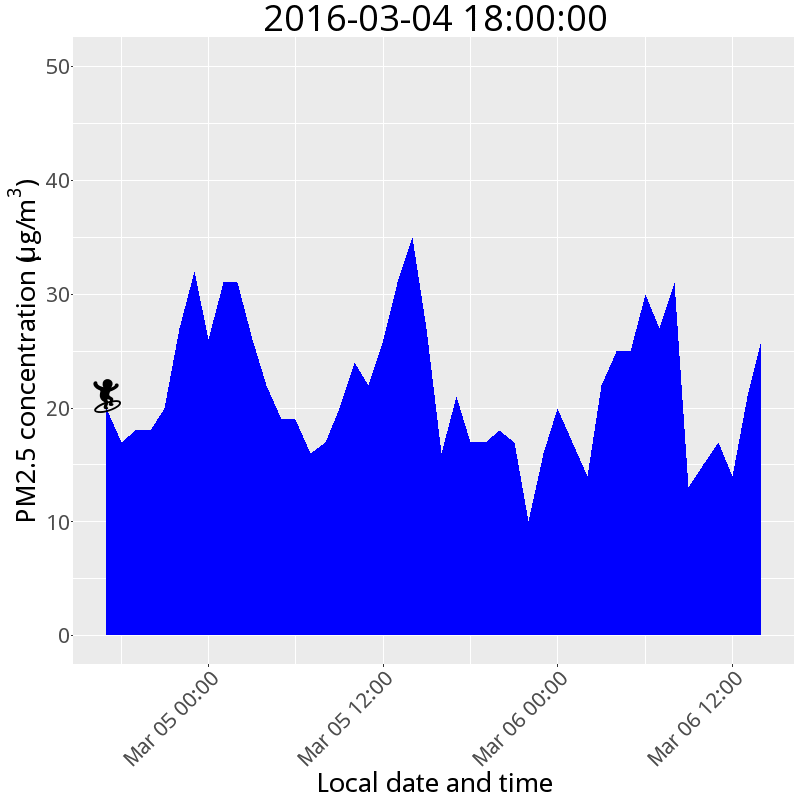 My mother tongue is French. I've learnt Spanish and Catalan. I've learnt Italian too but don't practice much so I mostly only understand it. I also speak English, German, Swedish and I know a bit of Dutch.

Teaching and community service
Since December 2017, member of R Weekly team.

Since 2017, R-Ladies Global social master which means I'm the main manager of its Twitter account.

Since February 2017, associate editor for rOpenSci's onboarding (peer-review system of R packages).

November 2016 - August 2017, co-organizer of the R-Ladies Barcelona meetup. I was in charge of two tutorials.

April 2016 and February 2017: organization of two short R courses at ISGlobal, one about data wrangling with dplyr and tidyr, one about RMarkdown.

2013: Member of the organization teams of two one-day scientific conferences for graduate students.

Jul 2010, Jul 2011: IT skill teacher for prisoners in Nanterre (2011, about 120 hours) and Fleury-Mérogis (2010, about 120 hours).

2009: Creation and writing of a biology textbook in French containing corrections of Grandes Ecoles biology entrance oral exams. L'oral de biologie aux concours BCPST, Adrien Henry and Maëlle Salmon, Editions Ellipses, 2010. 2134 books sold as of September 2012.

2009: Member of the organizing team of a week of awareness raising about blood donation at the ENS. Communication, organization of a conference and an information stand.

2008-2012: Member of the association Tremplin (that at the time helped young people from 17 underprivileged high schools to go to college). Organization of and participation to its weekly homework coaching ; editing of its newsletter ; participation to the renewal of its data management.
Personal
I like running and other sports that don't challenge my coordination too much. Running makes me red and happy.